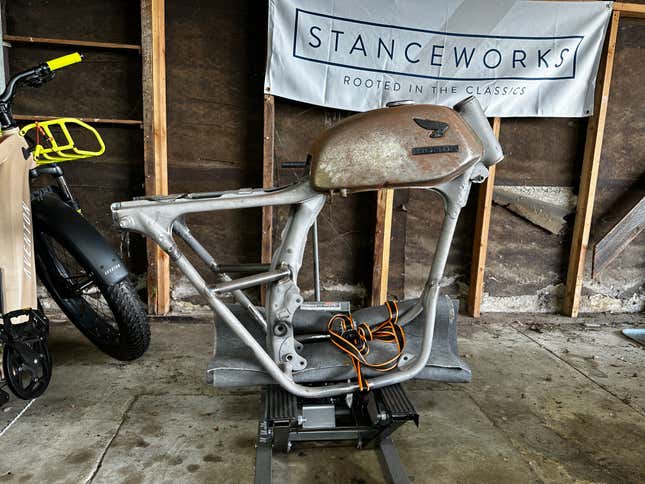 A lot of you probably know that I've been spending a ton of time working on my 2003 Porsche 911, but that project is just about where I want it as far as being a daily driver. While they say a project car is never truly done, this one is done enough for me to turn my attention to my long-suffering motorcycle project: My 1969 Honda CB350 build.
The project came about as my best friend back home in Seattle decided he needed to offload his pile of parts that used to be a 1972 Honda CB350. I'd wanted to do a custom something for a while and recently moved into a place with a garage for the first time, so I drove up to Seattle from LA and picked up the bike.
My friend had wanted to turn it into a fairly typical cafe-racer build when he blew the bike apart like 15 years ago, and at that time, he did a bunch of stuff to kick off the project, like getting the frame tidied up and powder-coated and buying a ton of really nice parts, before letting it all languish in boxes. It was also a running bike when he took it apart, so in theory, I shouldn't have needed to spend a ton of money to get it back together. Of course, shouldn't and wouldn't aren't the same things.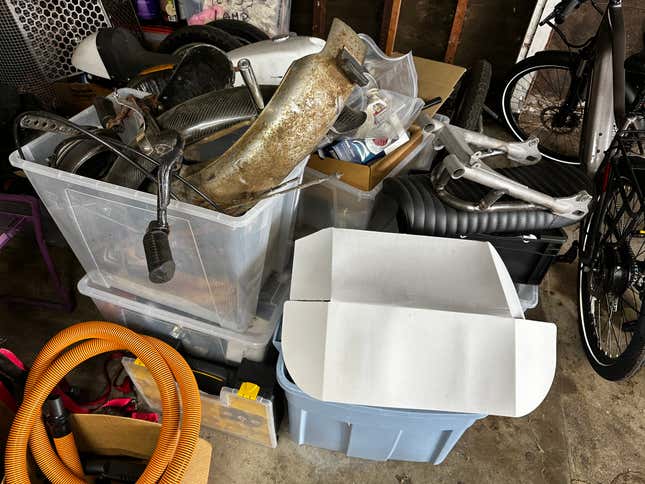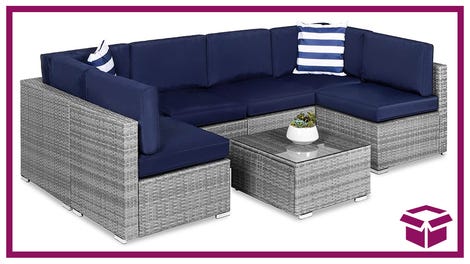 Save 33%
$300 off Outdoor Furniture Set on Amazon
The motor for the bike was already disassembled, so I figured I could put it back together myself, maybe with a couple of small upgrades, and that could be my starting point. What actually happened is, I called up a guy named Buff Harsh (best name ever) who owns a company called Todd Henning Racing (founded by the father of one Ariel Henning, now of Revzilla fame) and talked to him about doing those few small upgrades. This turned into head work, bored-out sleeves, upgraded valves, a hot cam, forged high-compression pistons, a shorter fifth gear and on and on.

After spending a couple grand on engine stuff, I figured maybe it would be best if I didn't throw it together myself after all, so Buff put me in touch with a guy named Chad, who lives in Southern California and builds engines on the side and who used to race CB350s in AHRMA. Chad put together my motor, including having all the relevant parts vapor-blasted and painted, and the result is a gorgeous lump of aluminum that should put out between 40 and 50 hp.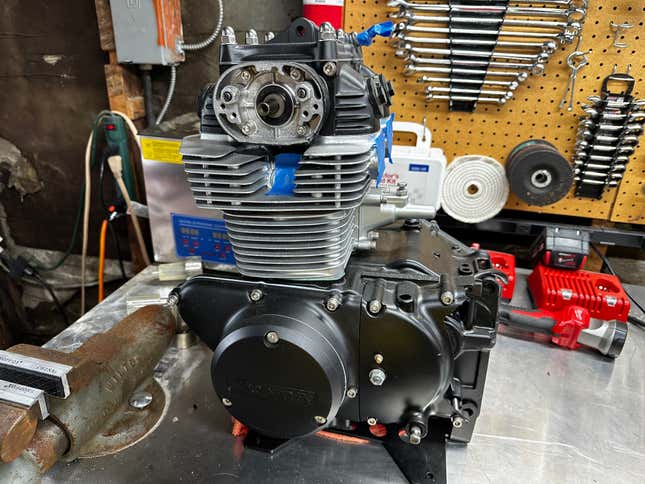 From there, I started figuring out what I wanted to do with the frame, and while that could have been simple and cheap, I also went overboard here. I bought a parts bike for super cheap, a 1969 CB350 that someone had started working on and hadn't been registered since 1973. I opted to use this frame because it was still raw steel, in good shape, and should, in theory, be easier to register here, given that I didn't have titles for either of my frames.

This frame went to my friend Russel Stacey who did some absolutely gorgeous work cleaning the tabs off and reinforcing and seam-welding the normally pretty flexible CB chassis. He also reinforced my swingarm and fabricated tank and seat mounts for my custom seat. He's not even a full-time fabricator, but the quality of his work is unreal, which means that I have to make the rest of the bike live up to that standard. See where I'm going with this?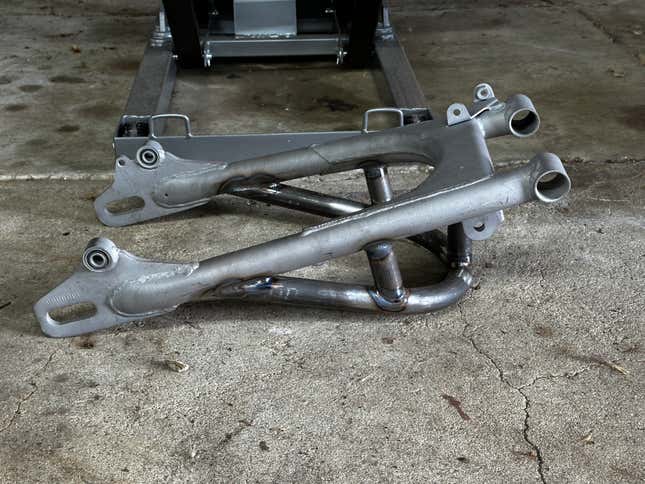 So, for the suspension and brakes, I went with a 2016 Honda CBR1000RR front end that I found on Craigslist, with custom trees, stem and front wheel from Cognito Moto to mount it to the CB's frame. I ditched one of the CBR's brakes because, with 50hp and a 300-to-350-pound curb weight, two massive discs up front would be overkill. The rear suspension is a pair of gorgeous custom-built Hyperpro piggyback shocks that should help keep my large body from overwhelming the small motorcycle. Very important. The rear brake will stay a drum since I won't be using it that much, and swapping to a disc brake would be even more expense on a bike that is expensive enough already.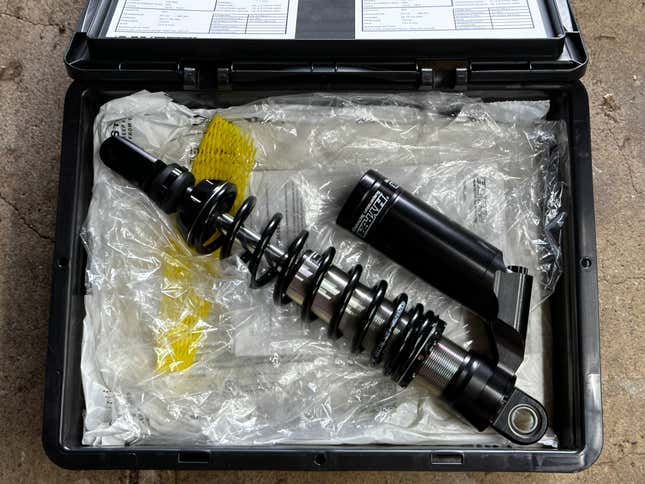 The rest of the bits that make a motorcycle – gauges, wiring, ignition, lights, controls, carbs etc. – are pretty much all purchased by now, thanks to a couple years of parts hoarding, with the exception of a custom brake line for the front, custom cables for throttle and clutch, an exhaust and the rear wheel which needs to be built to match the front.

Now I just need to take the time to go out to the garage this spring and summer to get this build well and truly underway. Lucky for you, I'll be documenting the process for Jalopnik, and at the end of it, I should have a seriously rad, seriously overkill little brat-tracker that will turn heads and ring ears wherever it goes.