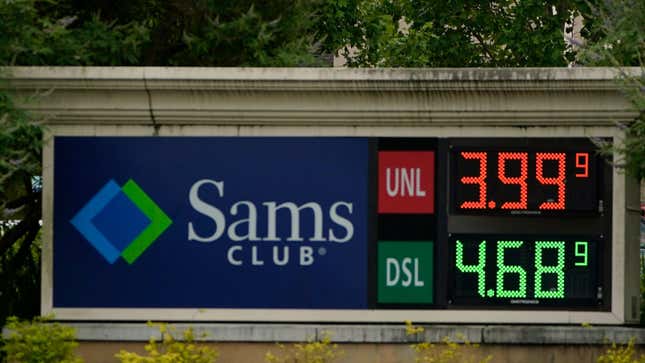 A whoopsie at a Sam's Club gas station has caused a headache for drivers. CBS' Fayetteville, Arkansas, affiliate KFSM reports a local Sam's Club gas station mixup caused diesel fuel to be loaded into the station's holding tanks. Predictably, some customers' cars are feeling the effects.
Drivers who filled up their vehicles at the station between April 21 and April 24 who had problems can make a claim with Sam's Club, according to KFSM, which spoke to Brock Bowen after he filled up his Jeep Grand Cherokee on the 21 and started having problems the next morning. "Got out the next morning, and it wouldn't go anywhere, it would just start up, die, a lot of white smoke blowing out the back of it," he said. KFSM followed the tow truck to a local shop where the mechanic relayed the bad news: there was diesel fuel in the engine. According to that mechanic, this type of thing happening isn't uncommon, with the mechanic telling the KFSM sees it every six to eight months.

Worse yet, Brown says he still owed $6,000 on the Grand Cherokee. But with the engine troubles from the diesel fuel, it's now considered a mechanical repo. With an unknown number of drivers affected by this, Sam's Club is advising anyone who filled up their vehicle at the Fayetteville Sam's Club gas station between the two April dates to file a claim with the company if they experience car issues. Customers can do so by calling 1-866-227-9711.