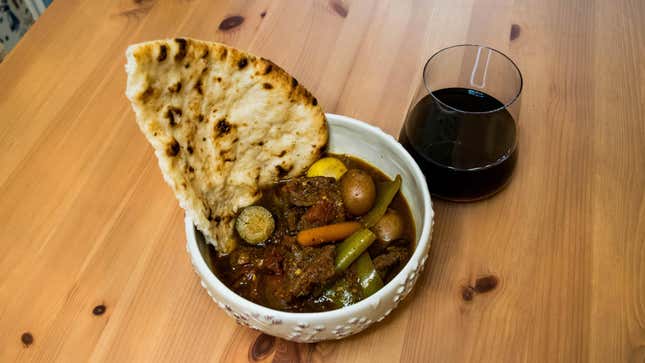 Every year, I try to find some new and interesting way to engage with the upcoming Formula 1 season. Sometimes, that's attempting to drink my way through the year. For 2023, however, I decided to try something different. I'm cooking my way through the F1 season with my new project, Grand Prix Gastronomy.
In case you missed it:
I tried to keep the premise pretty simple: I'd research the cuisine of each host country and try to whip up authentic dishes at home. Instead of picking something that tickled my fancy, though, I tried to opt for the official national dish of each host nation. In cases like Italy or the United States, where there are multiple races, I picked out regional specialties. In some Middle Eastern countries, where the national dish was the same, I tried to find a dish that had other cultural relevance.
Simply put, I think F1 really fails to meaningfully engage with the countries that host various Grands Prix, and I tasked myself with finding that cultural connection through food. You unintentionally learn a lot about a place based on the foods that are consumed there, and I've tried to learn the history of each dish I cook to get a better sense of the nation.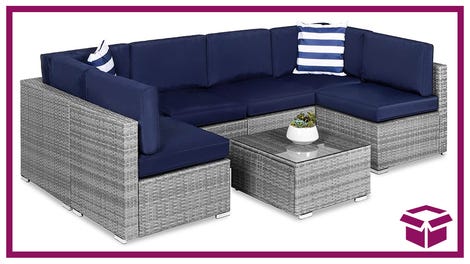 Save 33%
$300 off Outdoor Furniture Set on Amazon
As we approach the fourth race of the season in Azerbaijan, I've only just scratched the surface of the meals I'll be cooking. In Bahrain, it was machboos, a chicken and rice dish similar to biryani. In Saudi Arabia, it was tharid, a lamb stew. For Australia, I roasted up some lamb and potatoes. This week, I tried plov, a rice pilaf with chicken and butter-sautéed dried fruits.
Quite a few folks have joined in to cook along with me, but for you fine folks at Jalopnik, I wanted to go a different route: What do you want to know about the project? I'm happy to talk about anything: how I did my research, what actually inspired this, how much supplies have cost — anything.