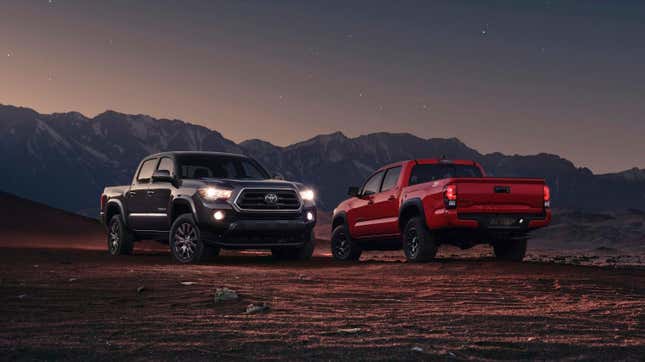 Full-size trucks like the Ford F-150, Chevy Silverado and Ram 1500 remain the most popular models in the U.S., but midsize trucks are currently enjoying their own moment in the sun thanks to the latest redesigns — as well as the new generation changes that certain models are due to receive this year.

The Chevy Colorado has stolen the spotlight from its big brother with an all-new model that's just the right amount of truck for most Americans. And Chevy has taken the phrase "moment in the sun" in a literal sense, imbuing the Colorado with more off-road capability and a Trail Boss trim to prove it.

A new Ford Ranger is on the way sporting new looks and, possibly, just as much dedication to the off-road as its Chevy rival. Ranger fans in America wait with bated breath for the debut of the Ranger Raptor, which Ford would be shrewd to bring Stateside now that the Colorado ZR2 is back with a vengeance. Not to mention that a new Toyota Tacoma is imminent. Between these current and upcoming models, it seems that 2023 will be a good year for midsize trucks.
And yet, compact trucks are back in the U.S. for the first time in what feels like forever. The country collectively wonders how it got by without trucks like the Ford Maverick, or the coup-ute inspired Hyundai Santa Cruz. Full-size trucks may rule the road, but smaller trucks are carving out a big corner of the market.
Here are the models currently available in the U.S., which prove trucks don't have to be big to be useful: