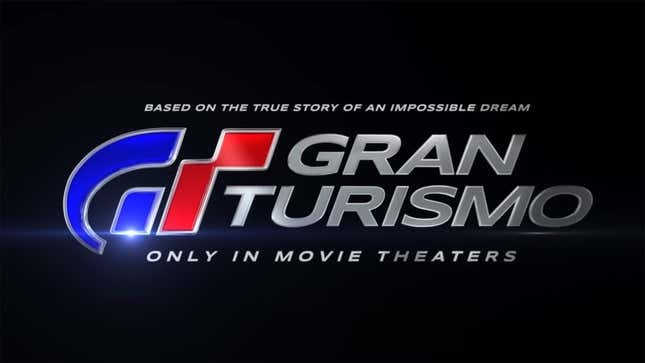 The film business is weird. A script sits in production hell for nearly a decade, before all of a sudden another, similar project is greenlit, hired and filmed, start to finish, within half a year. That's pretty much what happened with Gran Turismo, which was first linked to a film adaption all the way back in 2013. After nothing but crickets for nine years, the Real Driving Simulator's silver-screen debut roared back to life midway through 2022. Cameras began rolling in November and finished last month. We already have our first preview.

Sony Pictures revealed the sneak peek during the company's CES keynote on Wednesday night. Director Neill Blomkamp of District 9 fame was on stage to discuss his enthusiasm for the film, and how Sony's imaging tech enabled the unique camera angles we'll supposedly see on August 11, when it hits theaters. The movie stars Orlando Bloom, David Harbour and Archie Madekwe, and you can watch the sneak peek below:
The plot is an unusual one for a video game adaptation, in that it's not necessarily telling a fictional motorsport tale within the "world" of Gran Turismo, whatever that would mean. Rather, it's pretty meta, being based on the true story of the GT Academy initiative from the early 2010s that sent pro players Lucas Ordóñez and Jann Mardenborough from sim rigs into Nissan's sports car racing program.
What's more, the protagonist, played by Madekwe, isn't a fictionalized stand-in for Ordóñez or Mardenborough; he's actually playing Jann. That's really cool!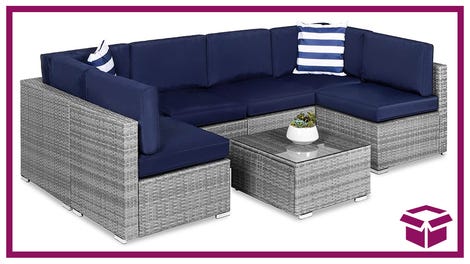 Save 33%
$300 off Outdoor Furniture Set on Amazon
The trailer begins with the iconic Gran Turismo countdown chime, which is sure to please longtime fans. From there, the three stars talk up the movie as you'd expect, with Harbour praising its "badass race car action." I don't really have the highest hopes for this film, but if anyone can use the word "badass" with an air of legitimacy, it's David Harbour.
On stage at CES, Blomkamp said the detachable Rialto sensor the film crew used allowed it to position the camera in tight spaces it wouldn't have otherwise been able to, like within the cramped cockpit of a Le Mans prototype during the final act of the film. Additionally, one snippet shows the camera mounted far behind the car pointing down slightly, to simulate a video game's chase cam. Likely the stiff chase cam of Gran Turismo 4, rather than the swingy one from GT3.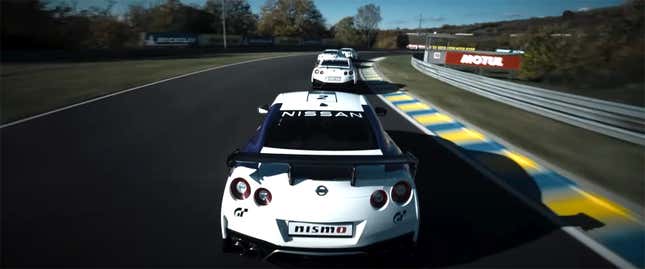 Finally, a video shown during the presentation allowed Gran Turismo creator and producer Kazunori Yamauchi to share his thoughts on the project. Translated, he said:
"My thoughts on [the] Gran Turismo movie is that Gran Turismo in its 25-year history has become a decent brand in the automobile or video game industry. But by becoming a movie, a brand called Gran Turismo that only [the] automobile industry knew will be known to the general public as well."
If I'm honest, "the brand will be bigger now" is not the most convincing excuse for making anything into a movie from an artistic standpoint, but at least he's telling it like it is. If I had one criticism at this stage, it's that the logo could use some punching up.